Paweł Piotr Przybył
An Architect
Warsaw / Poland
Magister Inżynier Architekt
0048 / 501 / 239 / 433
contact@siedemzero.com
Link to Instagram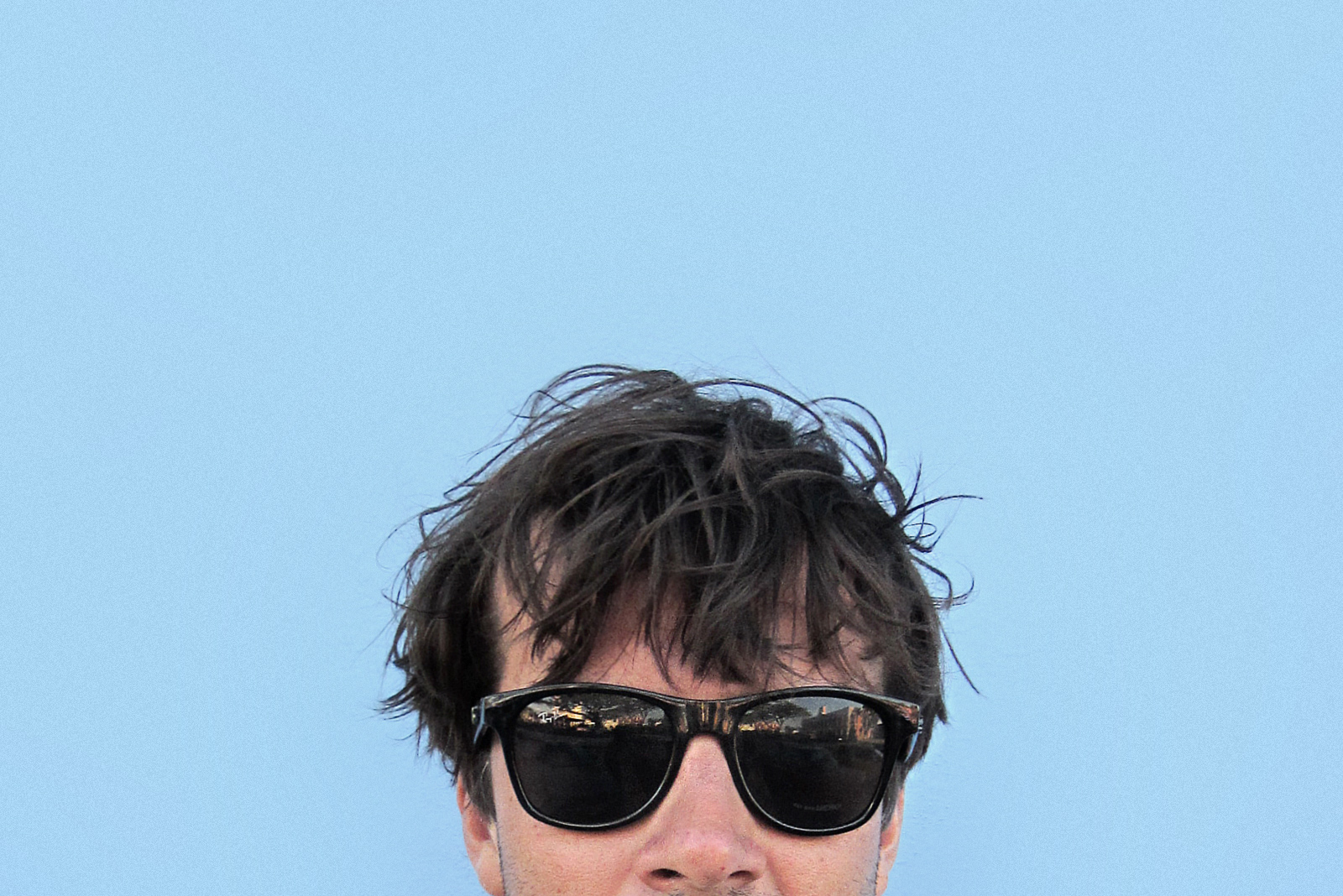 I am experienced in a wide range of design.
Full Design from A to Z.
Design
Packaging Design
Product Design
Motion Design
3D Advance Animation
3D Video Mapping
Directing
Movie Editing
Event Production
Stage Design
Illustration & Art
Architecture
and many more...
awarded many times.
Future and past:
2017-2023 Owner, Senior Art Director, Senior Motion Designer
SIEDEMZERO
STUDIO
2017-2023 Executiive Creative Director & Designer YOPE COSMETIC BRAND
2017-2017 Senior Creative Director MOMENT FACTORY, MONTREAL CANADA
2013-2016 Owner, Senior Art Director, Senior Motion Designer SIEDEMZERO STUDIO
2011-2013 Owner, Senior Art Director, Senior Motion Designer LOOMO STUDIO
2006-2011 Senior Art Director, Senior Motion Designer VIACOM EMDS (MTV, VH1, VIVA, NICKELODEON, COMEDY CENTRAL)
2005-2006 Senior Art Director, Senior Motion Designer
4FUN.TV
MUSIC TELEVISION
2004-2005 Senior Art Director LEO BURNETT ADVERTISING AGENCY WARSAW
2004-2004 Senior Art Director HIRO MAGAZINE
1998-2003 Art Director DOSDEDOS MAGAZINE
I worked for:
MTV Music Television EMDS (Viacom)
MTV NHD Music Television (Viacom)
VIVA Music Television Poland (Viacom)
VH1 Music Television(Viacom)
Comedy Central Poland (Viacom)
Nickelodeon Poland (Viacom)
4Fun.tv Music Television
Dash Media Group Polsat
TV Plus
TVP Kultura
Mjuzik.tv
CEEQA
Endemol
Kayax Music
Prosto Records
IDN Magazine
Moment Factory Canada
Starcom
McDonalds
Coca-Cola
Specjal Beer (Zywiec Group)
Hong Kong Movie Awards 2012
Diago
Marlboro (Philip Morris)
L&M (Philip Morris)
Martini
Bacardi
Absolut Vodka
Belvedere Vodka
Finlandia Vodka
Wyborowa Vodka
Jack Daniells
Red Bull
MHP - Muzeum Historii Polski
WWAA
Dawid Podsiadło

PZU
Warta
PKO SA
PKO BP
Millenium Bank
Citibank
Bank BPH
Bank Zachodni WBK
Fiat
InterCars
Commercial Union (Aviva)
Statoil
Mennica Polska
Myer Shop Australia
Forum Shoping Center
Allan&Overy
Isover
Vitra
Marro Design
Sketch Nite Club
Royal Flying Doctor Service Australia
Brookfield Palace Australia
Cockburn Stadium Australia
WesTrac Australia
Cat / Catepillar
US Pharmacia
Polpharm
Hasco
Symphar
Sunsilk
Yope.me
H&M
Balmain
Bringy
Funwisher
Bulleit Whiskey

Vintom
Biel
Uniform Distribution
Woodcamp
Huawei
Nokia
Epson
Sony
Volvo
Harper's Bazaar Poland
Stołeczna Estrada
Bucharest City, Romania
Perth City, Australia
Opera in Bregenz, Austria
Muzeum w Wilanowie
Muzeum Powstania Warszawskiego
Muzeum Narodowe w Krakowie
Muzeum Etnograficzne w Warszawie
Łazienki Królewskie w Warszawie
KinoLab
Osterrich Institut Warszawa/Vienna
Narodowe Centrum Kultury
Polskie Wydawnictwo Audiowizaulane
ASK (Architecture for Society)
Mazowsze Folk Group
Kuduro Sessions
Coréon Dú
Architektura Magazine
DosDedos Magazine
Hiro Magazine
Slimak Food Service
Vizari Czech Republic
Warsaw Creatvies
Invest Komfort
Biel

and many more...


VIDEO MAPPING PROJECTS INDEX:
As a Sevenzero
66. Museum of Polish History (MHP) in Warsaw. Temporary Exhibition. Client: WWAA / MHP (Intallation, 3D Animations)
65. Dawid Podsiadło Concert. PGE National Stadium. Warsaw.Poland 2023 Client/Production: Biel (Animations for 4 songs. Idea)
67. CEEQA Gala 2023. Place: Warsaw Poland. Client: Imagine Live Media. 2022 (3D VideoMapping Animation)
66. WesTrac Australia Videowall Event. Caterpillar Kalgoorlie, Australia. Client: LuxEvents Perth. 2023 (Idea, 3D VideoMapping Animation)
65. Dawid Podsiadło Concert. Opera Leśna Sopot.Poland 2023 Client/Production: Biel (Animations for 6 songs. Idea)
64. Invest Komfort "Opowieść o domu" Event. Galeria Zachęta, Warsaw, Poland. Client: Warsaw Creatvies. 2023 (Idea, Stage Design, Animation)
63. WesTrac Australia Event. Caterpillar Kalgoorlie, Australia. Client: LuxEvents Perth. 2022 (Idea, VideoMapping Animation)
62. CEEQA Gala 2022. Place: Warsaw Poland. Client: Imagine Live Media. 2022 (3D VideoMapping Animation)
61. The Golden Duck, The real story. Place: Multimedia Fountain Park, Warsaw Poland. Client: Stołeczna Estrada. 2022 (Directing, Animation)
60. The City Perth Christmas Light Trails 2021- Ledwall window display Monty's World, Perth Australia. Client: Myer. 2021 (Idea, 3D VideoMapping Animation)
59. New Year Eve 2020-2021 "Nadzieja". VideoMapping on Pałac Kultury i Nauki, Warsaw Poland. Client: Stołeczna Estrada. 2020 (Idea, 3D VideoMapping Animation)
58. The City Perth Christmas Light Trails 2020- Ledwall window display Mani's World, Perth Australia. Client: Myer. 2020 (Idea, 3D VMapping Animation)
57. The City Perth Christmas Light Trails Festival 2020- Geometree , Perth Australia. Client: City of Perth. 2020 (Idea, 3D VideoMapping Animation)
56. WesTrac Australia Event. Caterpillar Kalgoorlie, Australia. Client: LuxEvents Perth. 2020 (Idea, 3D VideoMapping Animation)
55. Wojtek Sokół Concert. Eskimos Tour 2020. Client: Prosto Records / Biel 2020 (3D Animation, Editing)
54. Warsaw Christmas Eve - Christmas Tree. Place: Hotel Bristol Warsaw, Poland. Client: Stoleczna Estrada . 2020 (Idea, 3D VideoMapping Animation)
53. Hasco 35 lat Event. Place: Wrocław Filharmonia, Poland. Client: Hasco, Emlab. 2019 (Directing, VideoMapping Animation, Stage Design)
52. SpecjalBeer Multimedia Show Toruń. Place: Toruń, Poland. Client: Grupa Żywiec, Golden Submarine. 2019 (VideoMapping Animation, Directing, Exhibition stand)
51. CEEQA Gala 2019. Place: Mińska Warsaw Poland. Client: Imagine Live Media. 2019 (3D VideoMapping Animation, co-stagedesign)
50. ROYAL FLYING DOCTOR SERVICE 270 degree Show - Western Australia. Client: RFDS Australia. 2019 (Idea, 3D VideoMapping Animation)
49. Wars i Sawa The real story. Place: Multimedia Fountain Park, Warsaw Poland. Client: Stoleczna Estrada . 2019 (Directing, Animation)
48. Cockburn Stadium Christmas Eve, Cockburn Australia. Client: Cockburn Stadium. 2018 (Idea, 3D VideoMapping Animation)
47. Warsaw Christmas Eve - Christmas Tree. Hotel Bristol Warsaw, Poland. Client: Stołeczna Estrada . 2018 (Idea, 3D VideoMapping Animation)
46. Książę Niedźwiedź. Place: Multimedia Fountain Park, Warsaw Poland. Client: Stołeczna Estrada . 2018 (Directing, Animation)
45. CEEQA Gala 2018. Place: Mińska Warsaw Poland. Client: Warsaw Creatives. 2018 (Idea, 3D VideoMapping Animation)
44. Perth Winter Light Festival 2017. Place: St Georges Terace, Perth Australia. Client: City of Perth. 2017 (Idea, 3D VideoMapping Animation)
43. CEEQA Gala 2017. Place: Soho Warsaw Poland. Client: Warsaw Creatives. 2017 (Idea, 3D VideoMapping Animation)
42. Chiniese New Year 2017. Place: Post Office Building, Perth Australia. Client: City of Perth. 2016 (Idea, 3D VideoMapping Animation)
41. BZWBK Gala/Bank Event. Place: CSW Warsaw Poland. Client: BZWBK / Endorfina Events. 2016 (Idea, 3D VideoMapping Animation)
40. Forum Gdańsk Gala. Place: Shakespeare Theatre Gdansk. Client: Multi / Forum Gdansk. 2016 (Idea, 3D VideoMapping Animation, Stage Design)
39. Perth Winter Light Festival 2016. Place: Brookfielfd Palace, Perth Australia. Client: City of Perth. 2016 (Idea, 3D VideoMapping Animation)
38. Warsaw's Sirens Tale. Place Multimedia Fountain Park, Warsaw Poland. Client: Stołeczna Estrada . 2016 (Idea, 3D VideoMapping Animation)
37. CEEQA Gala 2016. Place: Soho Warsaw Poland. Client: Warsaw Creatives. 2016 (Idea, 3D VideoMapping Animation)
36. Coca Cola CSE All Hands Meeting. Place: CSW Warsaw Poland. Client: Coca Cola / Endorfina Events. 2016 (Idea, 3D VideoMapping Animation)
35. H&M X Balmain Grand Opening. Place: Wyścigi Warsaw Poland, Bucharest Romania. Client: H&M / Endorfina Events. 2015 (Idea, 3D VideoMapping Animation)
34. PZU Interior. Place: Warsaw Poland. Client: PZU / F25. 2015 (Idea, 3D VideoMapping Animation, Installation)
33. Sketch Nite Virtual Bar. Place: Warsaw Poland. Client: Finlandia, Martini, Bacardi, Belvedere Vodka, Marlboro. 2015 (Idea, 3D VideoMapping Animation, Bar Design)
32. Coréon Dú International Tour 2015. Place: International/ Angola Africa. Client: Coréon Dú. 2015 (Idea, 3D VideoMapping Animation)
31. Coca Cola 100 Years of Bottle. Place: CSW Warsaw Poland. Client: Coca Cola / Endorfina Events. 2015 (Idea, 3D VideoMapping Animation)
30. CEEQA Gala 2015. Place: Soho Warsaw Poland. Client: Warsaw Creatives. 2015 (Idea, 3D VideoMapping Animation)
29. Lipova Concept Store. Place: Warsaw Poland. Client: Marro. 2015 (Idea, 3D VideoMapping Animation)
28. Reserved Kids Gala 2015. Place: CSW Warsaw Poland. Client: Warsaw Creatives / Reserved. 2014 (Idea, 3D VideoMapping Animation)
27. Bucharest Imapp 555. Place: Parliament Bucharest Romania. Client: City of Bucharest. 2014 (Idea, 3D VideoMapping Animation)

As a Loomo
26. Wilanów Part 2. Place: Wilanów Palace, Warsaw Poland. Client: Museum of Wilanów. 2013 (Idea, 3D VideoMapping Animation)
25. Museum of Uprising, Lao Che Concert. Place: Museum of Uprising Warsaw Poland. 2013 Client: Museum of Uprising (Idea, 3D VideoMapping Animation)
24. Harper's Bazaar Grand Opening. Place: National Museum, Warsaw Poland. 2013. Client: Harper's Bazaar / Bauer Media Group (Idea, 3D VideoMapping Animation)
23. Mazowsze Virtual Stage Design. Place: Warsaw Poland. 2013. Client: Folk Group Mazowsze. (Idea, 3D VideoMapping Animation, Stage Design)
22. Warta New Beginig. Place: Teatr Wielki, Warsaw Poland. 2012. Client: Warta, Allegro. (3D VideoMapping Animation)
21. Coca Cola Euro 2012. Place: Old Town Warsaw Poland. 2012. Client: Coca Cola (Idea, 3D VideoMapping Animation)
20. The 31st Hong Kong Awards. Place: Hong Kong China. 2012 Client: 3six9.net (Idea, 3D VideoMapping Animation)
19. Shiseido Book Gala. Place: Hong Kong China. 2012 Client: 3six9.net (Idea, 3D VideoMapping Animation)
18. Wilanów Part 1. Place: Wilanów Palace, Warsaw Poland. Client: Museum of Wilanów. 2012 (Idea, 3D VideoMapping Animation)
17. Solaris Opera. Place: Bregenz Opera, Austria. Client: Bregenz Opera. 2012 (Idea, 3D VideoMapping Animation)
16. Huawei Stadium Show. Place: Warsaw Poland. Client: Huawei Poland. 2012 (Idea, 3D VideoMapping Animation)
15. Kuduro Sessions. Place: Berlin Germany. Client: La Banda. 2011 (Idea, 3D VideoMapping Animation, Stage Design)
14. PKO Bang Gala. Place: Warsaw Poland. Client: PKO Bank Polski. 2011 (Idea, 3D VideoMapping Animation, Stage Design)
13. H&M Virtual Billboard. Place: Warsaw Poland. Client: H&M. 2011 (Idea, 3D VideoMapping Animation)
12. Vizari Festival Olomouc 2011. Place: Olomuc Czech Republic. 2011 (Idea, 3D VideoMapping Animation)
11. PZU Gala 2011. Place: Mikołajki Poland. 2011 (Idea, 3D VideoMapping Animation, Stage Design)
10. Allen&Overy Event. Place: Warsaw Poland. 2011 (Idea, 3D VideoMapping Animation, Stage Design)
09. Vienna Now or Never. Place: PAN Warsaw Poland. 2011 (Idea, 3D VideoMapping Animation)
08. Citi Bank Gala. Place: Warsaw Poland. 2011 (Idea, 3D VideoMapping Animation, Stage Design)

As a Sevenzero
07. FenixAtl Exabition. Place: Warsaw Poland. 2010 (Idea, 3D VideoMapping Animation)
06. Symphar Event. Place: Warsaw Poland. 2010 (Idea, 3D VideoMapping Animation)
05. Royal Palace Show. Place: Royal Łazienki Park. 2010 (Idea, 3D VideoMapping Animation)
04. Isover 30. Place: Warsaw Poland. 2010 (Idea, 3D VideoMapping Animation, Stage Design)
03. Marro Exhibition. Place: Warsaw Poland. 2010 (Idea, 3D VideoMapping Animation)
02. Paper Box Test. Place: Warsaw Poland. 2010 (Idea, 3D VideoMapping Animation)
01. Car Test. Place: Warsaw Poland. 2010 (Idea, 3D VideoMapping Animation)